How Many Guitars Does Sheryl Crow Own?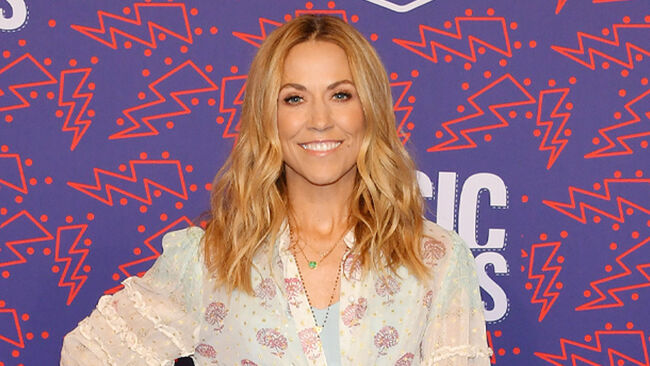 Sheryl Crow shared with Cody Alan during a recent interview that "the difference between a hoarder and a collector is isles."
So, is Sheryl a collector or a hoarder?
"I'm embarrassed to say," laughs the legend. "I would say that I ride that line. I am a collector of guitars. Truth be told, the guitars that I have bought have been guitars that have inspired me to play. Every guitar that I own has its own personality and evokes something different when you play it."
"I probably have 200 guitars," Sheryl admits.
"Wow," Cody replied. "What are the qualities of a good guitar?"
"I think that a guitar either speaks to you or it doesn't, I can pick up a 50,000 dollar guitar and if it doesn't speak to me, it's not worth 200 dollars."
Sheryl also shared that she believes in what she calls the "WOO WOO," meaning "What's in that guitar is the years of enjoyment that have been drilled into it. You know, the "mojo" or the "juju" that's on that guitar. You hang it in your studio and its constantly capturing those vibrations. Like, when Chris Stapleton comes in and plays, I know my guitars are absorbing those vibrations."
Chris Stapleton will be featured Sheryl's track, "Tell Me When It's Over" found on her 'Threads' album due out on Aug. 30.
Sheryl Crow, 'Threads' Track List:
1. "Prove You Wrong" feat. Stevie Nicks and Maren Morris
2. "Live Wire" feat. Bonnie Raitt and Mavis Staples
3. "Tell Me When It's Over" feat. Chris Stapleton
4. "Story of Everything" feat. Chuck D, Andra Day and Gary Clark, Jr.
5. "Beware of Darkness" feat. Eric Clapton, Sting & Brandi Carlile
6. "Redemption Day" feat. Johnny Cash
7. "Cross Creek Road" feat. Lukas Nelson (digital/physical) or Margo Price (vinyl)
8. "Everything is Broken" feat. Jason Isbell
9. "The Worst" feat. Keith Richards
10. "Lonely Alone" feat. Willie Nelson
11. "Border Lord" feat. Kris Kristofferson
12. "Still the Good Old Days" feat. Joe Walsh
13. "Wouldn't Want to Be Like You" feat. St. Vincent
14. "Don't" feat. Lucius
15. "Nobody's Perfect" feat. Emmylou Harris
16. "Flying Blind" feat. James Taylor
17. "For the Sake of Love" feat. Vince Gill
Photo Credit: Getty Images.